About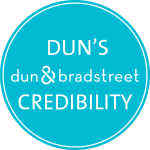 Electro-Safe Ltd. is a unique engineering company specializing in Design, supervising and implantation for:
· Power systems
· Fire detection and protection systems
· Fluid leakage and Gas Detection.
· Computers and Communication systems
· Low Voltage systems
· Security and Safety systems
Our company's Design team provides practical and efficient solutions tailored for unique client demands. The company has the required resources and knowledge for concept and program Design, leading the Design and the layout for the most complex integrated systems.
Electro-Safe has evolved while developing the ability to undertake the largest and most complex projects, including Design Turn Key projects (Design, application, operation and delivery to the end client).
Focused effort invested in Fast Track projects (including Design while executing).
Electro-Safe Ltd. specializes in power and low voltage systems for the following fields: industry, semiconductors, airports, government and public buildings, academic institutes, and computer centers.
Field of Operation:
Distribution and lighting, systems, command and control, fire and gas detection, automatic gas and aerosol fire extinguishing, unique protective systems, computers and telephony systems, intrusion control, CCTV, audio and video.
Divisions at your service:
            · Electro Safe Engineering – the Design division.
            · Electro Safe services– the implantation division.